Gilla Nissan's forthcoming book, The Return of The Hebrew Letters – A Practical Guide to Change, is the culmination of thirty six years of spiritual work. In its own quick, light, yet deep and transformative way, it conveys a universal message to both the personal soul and the collective soul.
 "Gilla Nissan is both an explorer and a discoverer. With her work on the Hebrew letters, she is a courageous pioneer, entering and mapping realms others rarely visit, there to encounter that which has been eternally present.  We are grateful that she has shared with us her insights and her vision."
– Rabbi Jonathon Omer-Man, Editor of Encyclopedia Judaica, and advisor to the Dalai Lama:
 "According to Kabbalah, God created the world through the twenty-two letters of the Hebrew alphabet. " Now, Gilla Nissan has emulated this divine model. By discovering and exploring the hidden aspects of these same twenty-two letters, she enables each of us to create new worlds of meaning and imagination. Open this book and you will be amazed, inspired, and transformed."
– Daniel Matt author, The Essential Kabbalah, God and the Big Bang, and the multi-volume annotated translation, The Zohar: Pritzker Edition
"The Holy Letters. Creation through shape, sound and vibration. The breath of imagination. The cosmic dance. The Letters embodied in the heart. Gilla Nissan's gift. Come, play with her."
– Deena Metzger  writer, Entering the Ghost River: Meditations on the Theory and Practice of Healing, and A Rain of Night Birds.
From the beginning
the 22 Hebrew Letters have been understood
by sages to be secret 'Signs & Wonders'.
In addition to being the building blocks of a language
and a numerical system,
they also serve as mystical tools of creation,
a spiritual DNA.
They were uttered to create our world.
Our world is nothing but vibrations.
We too can create our life with these Letters.
Each Letter offers a distinct essence, specific direction
and a message as well as illumination and empowerment.
We invite you to use these tools
in order to create what you long for.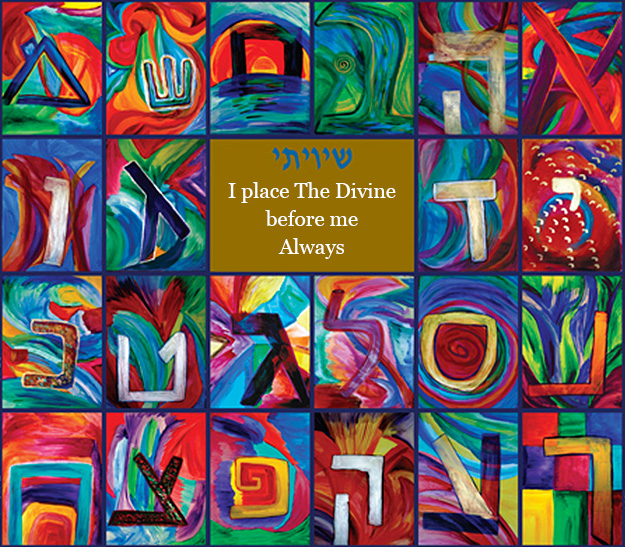 A name is a very important phenomenon. Why?
It is a reflection of who you are and your potential in this world!
Your name, according to Kabbalah, affirms your identity and grants you
the right to exist here on earth. You have a place and you make a difference.
This Higher Knowledge is becoming known to us. We long to know where our passion lies,
and what our specific mission is. Your name is the connection between your
spiritual roots and your actual physical life here on earth.
Yes, send me the first Letter of my name FREE